Ipswich turns red with Elders acquisition
Elders is investing in its real estate presence throughout south-east Queensland by announcing its acquisition of Ray White North Ipswich.
Currently servicing the greater Ipswich region under the lead of Deanne Ramsey, the office and its staff have developed an enviable reputation across residential, commercial, and property management services that they will bring to the Elders network.
Mrs Ramsey says that she is excited to embark on the next chapter with Elders, which was named most trusted agribusiness in rural Australia for the second time running in 2021.
"Elders maintains a fantastic reputation and presence throughout Australia and will bring some distinct advantages to our business with its extensive network of rural and residential real estate agents and the backing of a brand that it is embedded in rural and regional Australia," says Mrs Ramsey.
Mrs Ramsey and her team will remain unchanged and continue to support their existing clients.
"We intend to bring the level of service and professionalism that we always have and remain a trusted resource for our clients throughout Ipswich."
State General Manager Queensland/NT Jamie Brogan says that the national real estate division at Elders has been going from strength to strength.
"Elders has seen significant growth in its real estate division over the past year, with gross margin up 33 per cent in FY21 on FY201, reflecting ongoing network expansion and high demand for assets," says Mr Brogan.
"Elders' strength in farmland sales and marketing rural lifestyle properties will undoubtedly be complementary to servicing the areas west of Ipswich which are quickly growing in popularity for buyers looking to make a tree-change,"
"Mrs Ramsey and her team are joining at an exciting time for the industry and we are pleased to welcome them and support their growth within the Elders business over the coming years."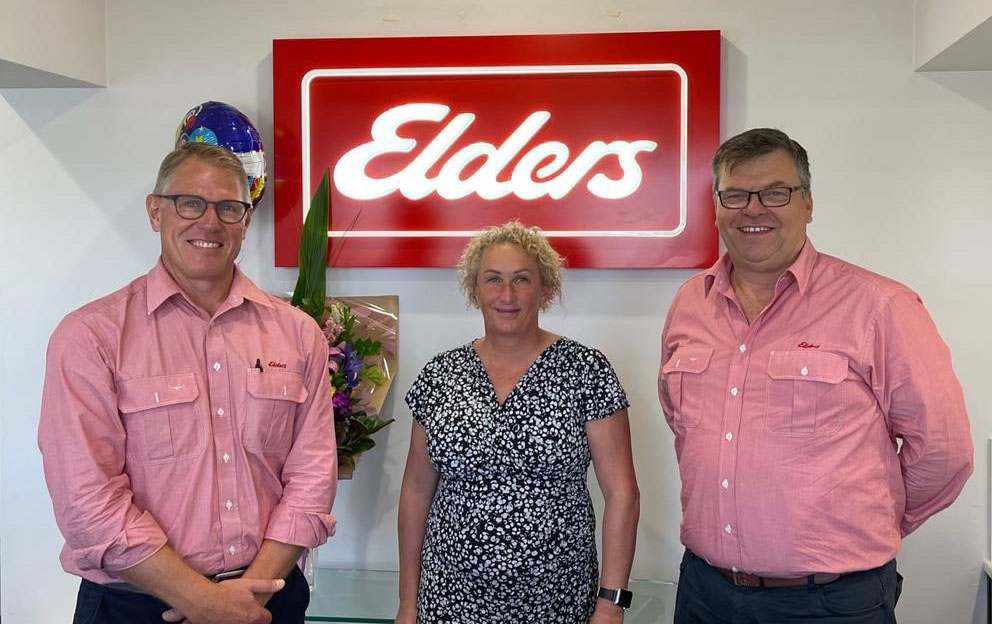 (L-R) Rob Anderson, Deanne Ramsey, Mark McNamee
1. Elders 2021 Full-year Results ASX Announcement, 15 November 2021.