Residential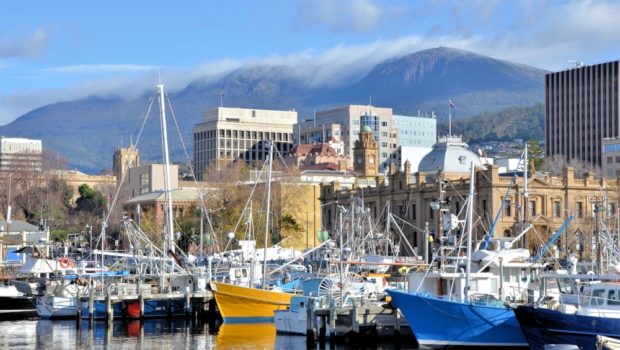 Published on June 22nd, 2016
Tasmanian rural property sees swift gains
A large part of the economic power of Australia is located in our land, our soil and our weather. While a huge part of the country is made up of hot sands and inhospitable deserts, the fact is that as a nation, we have managed to summon a huge amount of produce and livestock out of an otherwise-difficult land.
Despite this, people often overlook rural property when it comes to investing in real estate – a mistake that could cause you to miss out on some serious growth. Let's take a look at Tasmania as an example of just what rural property has to offer a savvy investor.
Outpacing the capital
Farmland values have increased even faster than Hobart property.
When buying an investment property, people will often go straight to the capitals of whatever state they are interested in, believing that these are the areas with the highest demand and therefore the highest growth opportunity.
While this is certainly not untrue a lot of the time, there have been a few points in history where the regions have actually outperformed their metropolitan counterparts. We are seeing this even today, with more and more Australians seeking affordability further away from the hotspots of the capitals. Tasmania is no different, as farmland values have increased even faster than Hobart property, reflecting the greater demand for both cheaper residential dwellings, as well as business-orientated farmers taking an interest in the unique climate (and higher rainfall).
A period of growth
CoreLogic RP Data records that Hobart has seen some solid growth over the last 12 months, hitting a median residential property value gain of just over 6 per cent. Considering the strong affordability of properties in this city and the emphasis on lower prices throughout Australia, you can see why demand would be picking up in these areas.
However, farmland is performing even more strongly, raking in a huge 12.8 per cent median price over 2015, as reported by the Rural Bank. North West Tasmania remains the most valuable farming real estate on the island by a significant margin, and the Rural Bank goes so far as to say that "this underlying strength in returns is yet to be fully reflected in property values". Tasmania has seen some incredible growth in its rural property, but it sounds like it has yet to reach its full potential just yet.
If you are looking to purchase a farm for business use, or simply want to investigate your options in hobby farms in one the most affordable places in the country, make sure you get in touch with a local Australian real estate agent. Crops or cattle, big or small, make sure you get the full range of options before making a decision on your brand-new, fast-growing rural Tasmanian real estate.