General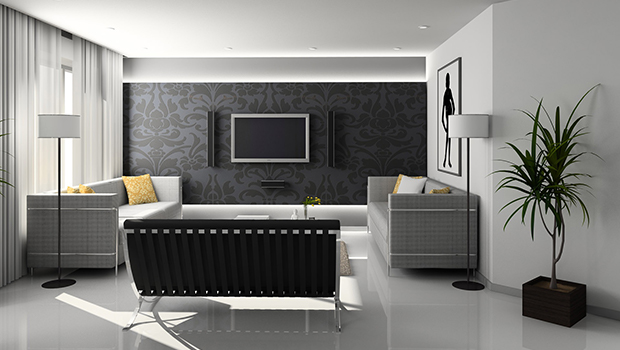 Published on September 20th, 2017
2017 building trends
Houses are built to last through the ages, but nonetheless they're influenced by the trends of their day. If you're planning to build your own house, it's worth being up to date with what's hot in the building industry. There may just be something new that's even better than your vision!

'Broken-Plan' Living

There's nothing new about the open floor plan, which has been in vogue since the 1950s and is practically ubiquitous in the modern era. This is one trend that seems certain to stay, though: the vast majority of Australians prefer an open plan layout.

Of course, not everyone yearns for communal living. There are certainly builders who'll be willing to accommodate your desire to keep the kitchen mess closed off from the rest of the house, or compartmentalise family life.

Enter 'broken-plan living', the new trend that offers a middle ground between open and closed. The rise in working from home has seen a new demand for quiet studies, while Great Rooms are being replaced by cosy libraries and intimate spaces that work with our iPads and individual pursuits.

Good Things in Small Packages

'Tiny Houses' are still very much a market niche, but their rise in popularity reflects a broader change. With single person households on the rise, and increasing concern over environmental footprints and running costs, there's an increase in demand for smaller houses across the board.

This is one area where building trends may be behind consumer demand. Australia overtook the US as the builders of the world's biggest houses in the 1990s, and maintained that record until at least 2012 even though the average number of occupants is dwindling. There are signs that house size is catching up, though. The average size of a house is down to 231 sq.m from a high of 247.7 in 2009. High density housing such as apartments make up 40% of new builds. Many people are downsizing, and our ageing population means that retirees are looking for manageable properties.

The four bedroom house on the quarter acre block may still be the quintessential Australian dream, but the trend is getting smaller.

Smart Technology

Smart homes feature technology which integrates your household systems. They might control the climate, entertainment devices or appliances utilising sensors and controls to know when someone's in the house and adjust things accordingly. Smart systems also work with renewables to store and manage solar energy so that appliances run at the times of peak energy capture.

In 2017, that technology is only getting smarter. The Internet of Things allows for heating, blinds, lighting and more to be connected to the internet so you can program your home to give you a warm welcome when you get home from work. Facial recognition software is improving, which gives you a state-of-the-art security system. Gates can be locked or unlocked with a fingerprint scan.

Green Living

With power prices on the rise, people are increasingly looking towards green technology to lower their running costs. This is one area where developments really do keep track with changes in fashion. Today, it's possible to build a positive energy home, where more energy is produced than used. Smart appliances and improved insulation reduce energy usage, while solar power feeds back into the grid.

If you're building a new house, the property should receive a minimum of a 6 star thermal performance rating as specified in the National Construction Code. Advances in building trends, though, mean that you can exceed that standard. Houses with higher ratings are cheaper to run, better constructed and likely to command a higher market value when it comes time to sell.