General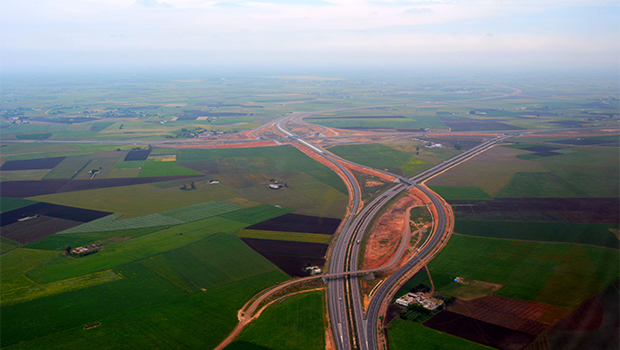 Published on November 1st, 2017
Hit the rural road: The new regional infrastructure
Whether you want to buy a rural property to live in or as an addition to your investment portfolio, some principles always apply. One of those is to look in areas where there are large-scale infrastructure projects in the works, as those areas are likely to experience higher capital growth. Infrastructure plans indicate that the town has a plan for population growth and that growth is likely to continue.

Regional development and infrastructure were a priority in the most recent Federal budget, which announced a proposed $70 billion over the next seven years for transport infrastructure.

With that in mind, how does a would-be investor find out what plans are in the pipeline? We've done the research for you and put together a list of infrastructure projects that the government has signalled are a high priority for them. This list is not exhaustive, of course, so don't forget to do your own research as well!

National

The big news nationally is the $10bn National Rail investment pledged by the Federal government. $10bn is slated for the existing National Rail Program, which is intended to better connect cities to regional areas.

New South Wales

The NSW government is investing $6 billion in regional NSW. Initiatives include investing in schools, hospitals and roads along the Central Coast and especially around Wyong and Gosford. There are planned upgrades to the Princes Highway servicing Illawarra and the South Coast as well as the North Coast. Upgrades are also planned for the Great Western Highway to allow for increased traffic to the west.

Victoria

Australia's East Coast will benefit from the Melbourne to Brisbane Inland Rail project, which the government plans to deliver using an additional $8.4 billion equity investment in the Australian Rail Track Corporation and a Public Private Partnership.

The project is slated to benefit regional communities including Toowoomba, Parkes and Northern Victoria. It will also improve national access to markets and provide greater export opportunities for agriculture and other commodities, which will be a boon for agricultural communities.

There is also funding for a better regional rail line within Victoria. It includes $500 million for regional passenger rail, with $100 million for Geelong Rail Line upgrades, a further $20.2 million for Murray Basin Rail and $30 million towards a rail link to Tullamarine Airport.

Queensland

$844 million will be made available for upgrades to the Bruce Highway upgrades, including Pine River to Caloundra and the Deception Bay interchange. Works include flood resilience measures to prevent regional Queensland from becoming isolated during flood events.

South Australia

Iron Road is an exploration and mining development company who are proposing to develop freight capacity along a heavy rail line in the Eyre Peninsula between Wudinna and Cape Hardy, to support a mining operation and deepwater port. The project has been added to the Infrastructure Priority List as a Priority Project.

Tasmania

The Federal Government is rolling out a $400m contribution to the Midland Highway, making travel easier for north-south motorists. Towns along the Highway can only benefit from increased traffic. Otherwise, Infrastructure Australia's listed initiative to replace the Bridgewater Bridge appears stalled.

Western Australia

The Federal Government is investing $1.6 billion towards a $2.3 billion Federal-State road and rail infrastructure package which is primarily focused on providing better connections to Perth's outer suburbs. There is also an allocated $44.2m allocated towards regional road projects to improve regional road safety, but no specific infrastructure projects past that.

Northern Territory

The Northern Australian Roads and Beef Roads Programmes will receive $700 million for upgrades to improve the resilience of key roads in northern Australia. Targeting various locations including Barkly and the Arnhem Lands, there is also a focus on boosting Indigenous economic participation across regional Australia.

As Australia's regions continue to grow and prosper, infrastructure makes it easier than ever to live a country life.