General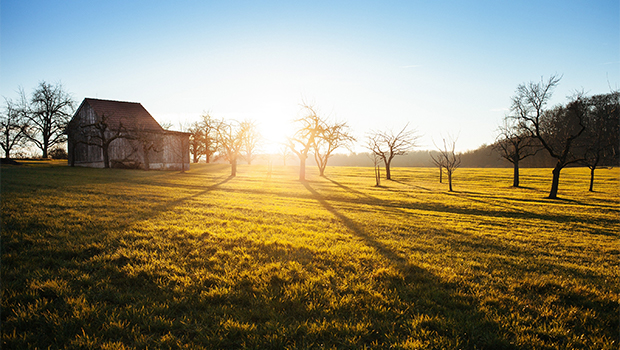 Published on November 15th, 2017
Why rural holiday homes are hot right now
If you're considering buying a holiday home that you plan to rent out for additional income, consider rural Australia.

While a city apartment may be where your thoughts turn if you're looking at an investment property, it's not necessarily where your guests will be looking. A recent study from Airbnb shows that Australia is the only major country for which there are more rural and coastal bookings than urban stays.

International visitors are still more likely to choose a capital city to stay in, which makes sense if you have a limited time to see Australia. It's Australians themselves who are fuelling the regional-stay boom, booking weekend getaways and escapes to the country to the tune of 1.7M guests last year.

You could have the best of both worlds, in fact: your own rural getaway and a nice money spinner for the weeks you're not using it. Do bear in mind that rural property is less likely to experience rapid capital gains than city real estate, but if you want a home you can visit year after year, the countryside is where to look.

With all that in mind, here's some things to look for before choosing your rural idyll.

Location
Look for somewhere in a tourist area that's not too far away from a capital city if you want to attract weekend guests. Wine regions, like the Barossa Valley in South Australia or the Hunter Valley in NSW, are reliable drawcards year in and year out.

Small coastal towns are also a hit, but be aware that they're more likely to attract visitors in the warm months than winter. Wherever you choose, the ideal distance is around ninety minutes to two hours from the nearest capital. That's far enough away that it feels like a holiday, but close enough that travel time doesn't eat up the entire weekend.

Something special
In a tourist town, you'll need to stand out from a crowd if you want to keep the bookings flowing. Look for a house that boasts something special, whether it's a breathtaking view over the vineyards or a private boardwalk to the beach. Proximity to attractions, while always a bonus, is arguably less important than features that showcase the location.

How's the serenity?
In the Australian classic The Castle, father Daryl Kerrigan sums up what Australians are looking for in a holiday home. His is a shack at Bonnie Doon, but the principle holds no matter where your house is. Remember, your market is fellow Australians, escaping the city for a weekend or a week away from the hustle and bustle. Talk up the peace and quiet of the location: it's a getaway, not a get together.

Access
Your guests may want to get away from it all, but they'll still need to be able to get to you. If you're intending to buy a holiday home that's appealing to paying visitors as well as your own family, steer clear of dirt tracks or steep roads that may be inaccessible in extreme weather. While you should steer away from houses that are too close to main roads, do make sure that your holiday house can be accessed all year round.

Swap the city bustle for country weekends away – and make some money while you're doing it!